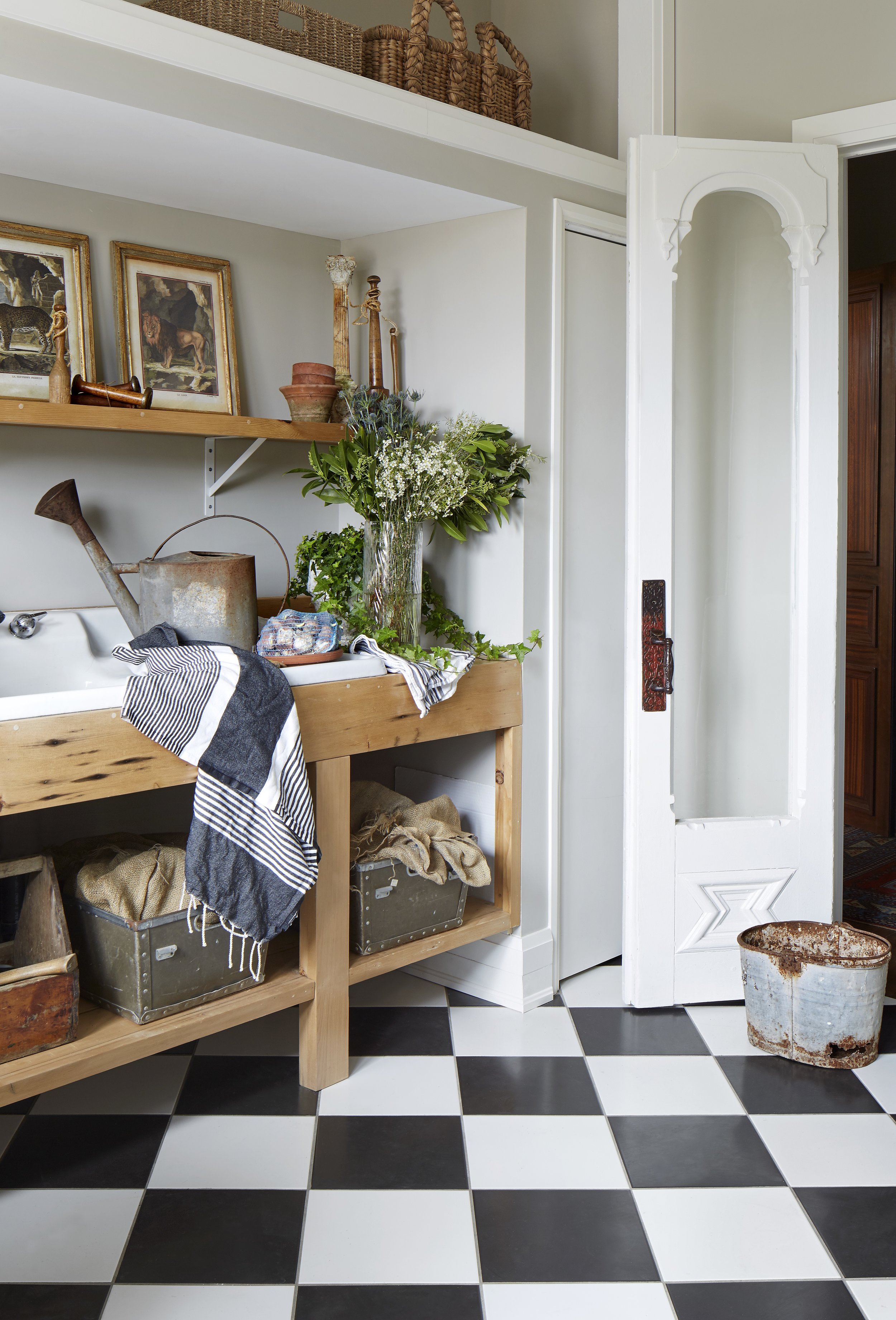 MILTON FARMHOUSE
Quick Facts
Size: 4,691 sq. ft.
Scope: Main house, barn and outbuildings.
Timeline: Two Years
Testimonial
"Theresa is a wonderful designer with the vision to create unique architectural spaces and still pay thoughtful attention to the smallest details.
It was great to work with her. She was always responsive to my requests and 'needs list' and worked out creative solutions to myriad design dilemmas.
I could not be happier with my stunning rebuilt country house and would recommend Theresa without reservation to anyone looking for a first rate and tastefully finished product."
– Joan Zarry
This project is about the resurrection of an 1862 Regency Georgian stone farmhouse, a designated Heritage Building, and its adjoining structures destroyed by a massive fire in 2013. The ruins of the property sat exposed to the elements for close to two years and became saturated with moisture and wood rot, requiring a complete rebuild and restoration.
My client, a classical pianist, wanted to retain as much of the original character of the farmhouse as possible, while needing formal living, dining and kitchen spaces, as well as a family room, a private master bedroom suite, multiple bedrooms with ensuites for children and guests, a library/office, a potting shed, a games and AV room and lastly, a large concert space for public gatherings and to showcase her two grand pianos.
The challenge was to achieve a high-end result within a mid-range budget, given the limited payout from the insurance company. Additionally, we needed to adhere to Heritage Department requirements, address long-term sustainability issues, provide maintenance solutions and consider the future saleability of the renovated property.
A full program of functional and aesthetic requirements, working under challenging constraints of budget and time.
Our concept created contemporary reinterpretation of vernacular historic farm homestead. By introducing modern spatial forms and materials to complement/contrast with existing heritage elements, we sought meaningful juxtaposition of the old with the new, giving each their cultural and architectural precedence.
Two salvaged stone structures linked by contemporary "bridge" building, and through formal planning hierarchy three distinct zones of activity were created.
First, a 25'-0" high concert space located in the original two-storey stone farmhouse (1), doubles as formal living room.
Next, the family zone (2) housed in the connecting modern structure, carefully planned axial circulation which encouraged multiple viewing vistas, which then leads finally to very private zone for sleeping and bathing, in the last stone building (3).
The basement housed bedrooms, family rooms.
The ensemble of the three zones was reinforced and united by analogous gable forms, and contrasting but harmonious materials. Historic stone juxtaposed with the metal walls and roof of the 'allegorical' barn structure and further contrasted with Ipe wood slatted facade of the contemporary middle structure, reminiscent of aged barnboard walls.
Sustainability addressed in building systems, such as high performance geothermal HVAC and prefabricated rain screen walls, and choice of materials such as reclaimed charred wood for ceiling beams and in silver gray Ipe wood which blends with the colours of the existing stone and the surrounding landscape.
The final result reimagined family farm compound, supporting multiple functions in unified whole - an expression of tradition and modernity in harmony with itself and its surroundings.